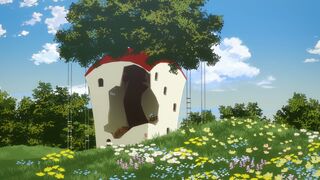 Japari Library is a building within the forest area of Japari Park. It's stacked full of books with all kinds of information and is managed by professor Northern White-faced Owl and her assistant Eurasian Eagle Owl.
In both the Kemono Friends game and anime, the main characters make their way to the library to learn vital information to their mission.
Ad blocker interference detected!
Wikia is a free-to-use site that makes money from advertising. We have a modified experience for viewers using ad blockers

Wikia is not accessible if you've made further modifications. Remove the custom ad blocker rule(s) and the page will load as expected.